Are you interested in improving your health, finances, relationships? Are you curious about the future? Are you facing major dilemmas in life?

I'm exited to teach you my favorite psychic techniques you can apply in your life every day. These techniques are based on science, astrology and extrasensory perception you can easily develop.  
In the part 1 you have learned that your psychic abilities are defined by the planetary alignment at the moment of your birth and there is a scientific explanation for them.
(Part 1 recording - click here)
Learn how to combine ESP based techniques with a bit of astrology in order to make your predictions more accurate and elaborate. 
This 3.5 hour Part 2 webinar is a practical workshop where you learn powerful hands-on science and astrology based techniques that will help you:
- improve and train your psychic abilities;
- improve your life and achieve goals;

- get good at everyday readings for yourself as well as for your loved ones and even clients;
We look at students charts and use some for these techniques to do quick live readings. 
Techniques you will learn:
1) Bekhterev system - science base self-hypnosis technique that helps improve health, finding great relationships, resolve problems, manifest happiness and more.
2) Sabian Symbols Oracle - astrology and ESP based technique that involves special cards and a book of meanings - amazing for everyday guidance in your own life, helps finding answers to important questions, predictions for your friends, loved ones and clients.
3) Dowsing with L rods - number one technique for every light worker. This technique will help you to get a handle on your own aura energy fields, it will help you solve dilemmas, identify the right nutrition and much more.
Do you know what these are?
L-rods are an amazing extrasensory tool you can use in combination with astrology and independently.  
BE SURE TO RESERVE YOUR SPOT FOR Part 3 WEBINAR
OR BUY THE ENTIRE 3 PART COURSE AND SAVE MONEY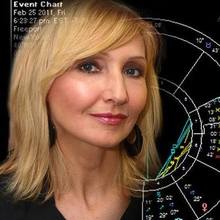 Science Based Astrologer
Nadia Smirnova-Mierau
Nadia, an experienced astrologer, psychic, writer, and speaker with a scientific background, has studied and practiced astrology for more than 30 years. Her psychic ability includes, but is not limited to, predictive dreams, lucid dreaming, clairvoyance, and clairsentience. A former nuclear physicist from the USSR, she applies her knowledge of physics to her work in astrology and the psychic realm. Author of "Physics of Astrology" e-book series (amazon.com/author/nadia), she's a member of NCGR since the 1990's, a member of the Organization for Professional Astrology (OPA), and an agent at Cosmic Intelligence Agency (C*I*A).Website:  Physicsofastrology.comYoutube: https://www.youtube.com/c/PhysicsAstroFB Page: https://www.facebook.com/physicsofastrology